Welcome aboard UltraGard Window Films! With the highest quality window films and window tinting tools, you are in good hands..
Your success is our business.
Sale Items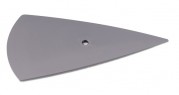 Platinum Contour card
$10.00
$7.70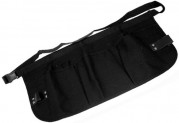 Canvas Tinting Tool Belt
$15.00
$11.00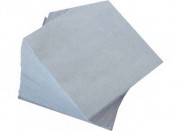 Lint free cleaning towels (30 pack)
$20.00
$15.40
Click on a headline to view content.

Going to the 2014 WFCT is Worthwhile, Say Past Attendees

- December 05, 2013

Special Series: Securing Equity Capital

- December 05, 2013

Thirteen States Receive Energy Department Awards to Drive Greater Energy Efficiency, Save Money

- December 05, 2013

Tax Credits for Energy-Saving Window Film End Soon

- December 05, 2013

Eastman to Increase Automotive-Grade PVB Prices

- December 05, 2013

Are You Promoting the End of the Tax Credit to Boost Sales?

- November 27, 2013

Solar Gard Founder Passes Away

- November 27, 2013



Click on a questions to view the answer.
Q: What does the (VLT) of a window film mean?
(VLT) or Visible Light Transmission, simply means the amount of Visible light that passes through from one side of an object, in this case a piece of glass, and comes out the other side. So, a window film that has a (VLT) of 25%, will allow 25% of visible light to pass through a window, and will block 75% of light from passing through the window.
Q: How do I know that if I tint the windows on my office, that I will make a difference?
There are ways of calculating the energy savings that can be made by applying a film to your office windows, or any window for that matter. Every window has an energy use value or (U-Value), this can be used to calculate how much of the heat or cold is coming in and out of a window frame, so once a film is applied, a new (U-Value) can be set for that window and an energy cost saving can be calculated. However, there are so many more benefits than just heat rejection. Theres privacy, glare reduction, U.V. protection and much more, and no ongoing costs. For more info, visit our Why Glass Tinting pages.
Q: I know what film i want, but i want a professional finish. Where do i find someone whom can install this product?
If you want a professional finish, then contact a professional, and the best possible way to contact an independent window tinting business near you is to just click on the PROFESSIONAL GLASS TINTING QUOTES tab at the top right of the page. Just enter your postcode or Suburb, and you will receive results for up to 5 qualified professional independent film installers in your local area. You can send 1 form to receive a quote from up to 5 quotes. Just remember, the cheapest quote, does by no means equal the best quote. Service and experience are something that can be worth a few bucks extra.